When the last visitors leave the ice rink, the noise decreases, and the night gets darker; Guenter prepares for his work. He dresses warmly and starts his ice-resurfacing machine. In the following hours, he glides over the ice rink in his machine until everything is as smooth as glass again. Guenter works late at night, and he works alone. And while he enjoys his work, he is no stranger to its dangers.
As a driver of an ice resurfacing machine, you often have to drive on black ice, for example, because someone left their hood behind. Of course, Guenter wears shoes with a correspondingly good tread at work. Nevertheless, he could fall on the ice, a classic accident at work. He could fall hard, stay down, get hypothermic, and lie too long until he's found the following day.
We don't want to wish that on him. And it won't happen to him either if Guenter and those responsible for occupational safety have taken the proper precautions. Guenter could equip them with an ANGEL React Clip, for example. Combined with a smartphone app, this clip can call for help in an emergency by informing Guenter's contacts about the accident. And then they can help Guenter.
Various accident statistics show that occupational safety has become increasingly crucial recently. But there are still an average of over 300 accidents at work every day across Austria. According to AUVA calculations, each accident at work costs the company an average of 2,300 euros and the economy around 12,500 euros. So the damage is enormous. In many cases, the economic costs could be reduced if a person were given help more quickly after an accident at work.
Causes of accidents at work during shift work:
Working hours: Not everyone is equally available at all times of the day and night. Suppose there is a blatant lack of sleep due to shift work or working hours that are inappropriate for us. Shift work often means that you have to work against your internal clock. In that case, this often leads to a lack of concentration, headaches, and a weakening of the immune system, performance, and general health. Serious consequences include cardiovascular diseases, obesity, high blood pressure, and diabetes.
Poor health: Not only shift work and night work can lead to poor health, there are many reasons for this, but the result is usually the same: poor health is one of the leading causes of accidents at work.
Lack of protective equipment: Irrespective of the prescribed protective gear, the following applies: A job does not have to look dangerous to be dangerous. Working alone, for example, always involves a particular risk. Because as soon as a health problem occurs, a worker falls, etc., it can happen that they can no longer get help themself. Then it would be best to take the necessary precautions to assist in these situations.
After every accident at work, the ministry requires employers to report it internally to the official bodies and, if necessary, to the police. Reports have to be written, and risk assessments have to be checked. Above all, however, it must be clarified how the safety of workers can be further increased.
Fewer accidents at work thanks to more occupational safety:
So that the accident report is not necessary in the first place, there are a few points that everyone can look at to reduce the risk of an accident at work. Download our occupational safety freebie and learn how to minimize the risk of an accident at work for you and your employees.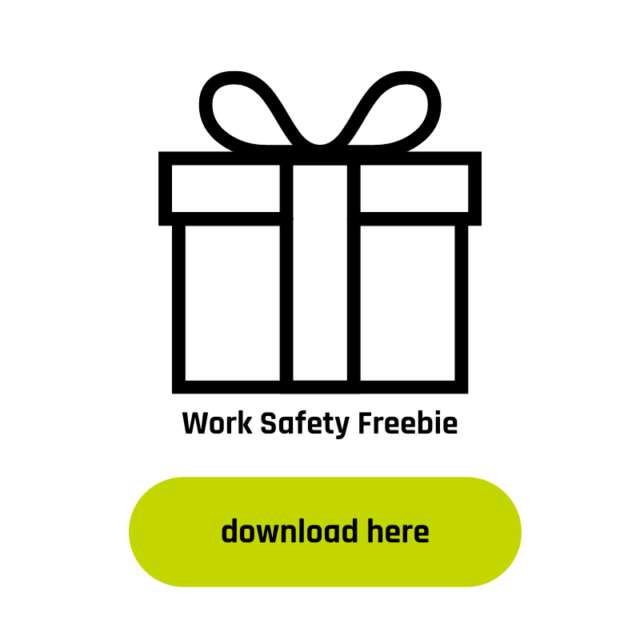 In any case, Guenter pays much attention to his occupational safety. And if he does slip on the ice late at night alone indoors, he knows his ANGEL React Clip will come for help. That's undoubtedly one of the reasons why he's gliding over the ice in such good spirits and humming to himself.